"The World's only Wildlife Capital"
A short drive out of Nairobi's central business district is the Nairobi National Park. Wide-open grass plains and backdrop of the city scrapers scattered acacia bush play host to a wide variety of wildlife including the endangered black rhino, lions, leopards, cheetahs, hyenas, buffaloes, giraffes, and a diverse birdlife with over 400 species recorded. Visitors can enjoy the park's picnic sites, three campsites, and the walking trails for hikers.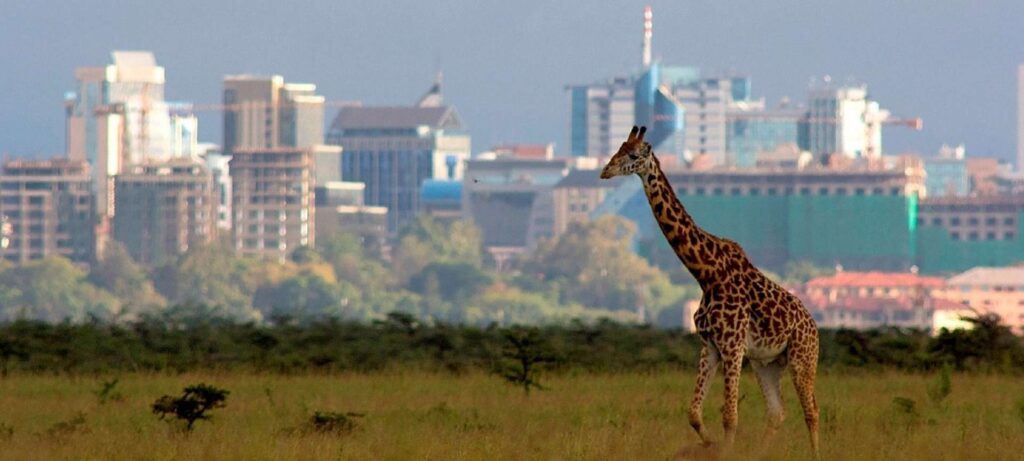 Key features
Wildlife
Animals include buffalo, giraffe, lion, leopard, baboon, zebra, wildebeest, and cheetah-100 mammal species.
400 migratory and endemic bird species.
Picnic Facilities
For corporate events, bush dinners, weddings, picnics, team building sessions, video and film production
Mokoyiet,
King Fisher
historic ivory burning site
Impala
Climate
January-March is hot and dry, April-June is hot and wet, and July-October is very warm and wet.
How to get there
Always consider Erideka Safaris Kenya for an amazing package for Nairobi National Park.
Attractions
The only Wildlife Park in the world that is so close to the city
Black rhinoceros: which is an endangered species
The first park to be gazetted in Kenya on December 16, 1946
Major rhino sanctuary for breeding and restocking other parks
Diverse birdlife: Has over 400 bird species. At least 20 of them are seasonal European migrants.
Home to over 100 mammal species, four of the Big Five (lion, buffalo, leopard, and rhino)
Has a spectacular wildebeest and zebra migration.
Large predators- lion, leopard, hyena and cheetah.
Aggregations of large herbivores- eland, buffalo, zebra and wildebeest
Ivory Burning Site Monument
Walking trails at hippo pools
Nairobi Safari Walk & the Orphanage.
Spacious accommodating picnic sites