x
Thank you for your inquiry. One of our able agents will get back to you soonest possible.
2023 Valentines Weekend
Have your Memorable Valentines Weekend with our 2023 Valentines Weekend Package full of Love at Lake Naivasha.
Tour Itinerary & Activities
Day 1 ( Saturday, 18th Feb 2023)
Nairobi to Naivasha
We start our Journey from Nairobi to Sawela Lodges Naivasha and inn for Lunch and later in the evening have your memorable Valentine's, Couple Dinner.
Day 2 ( Sunday, 19th Feb 2023)
Naivasha to Nairobi
Couple activities at Sawela Lodges and leave the Hotel after Lunch to Nairobi. We arrive in Nairobi late in the evening.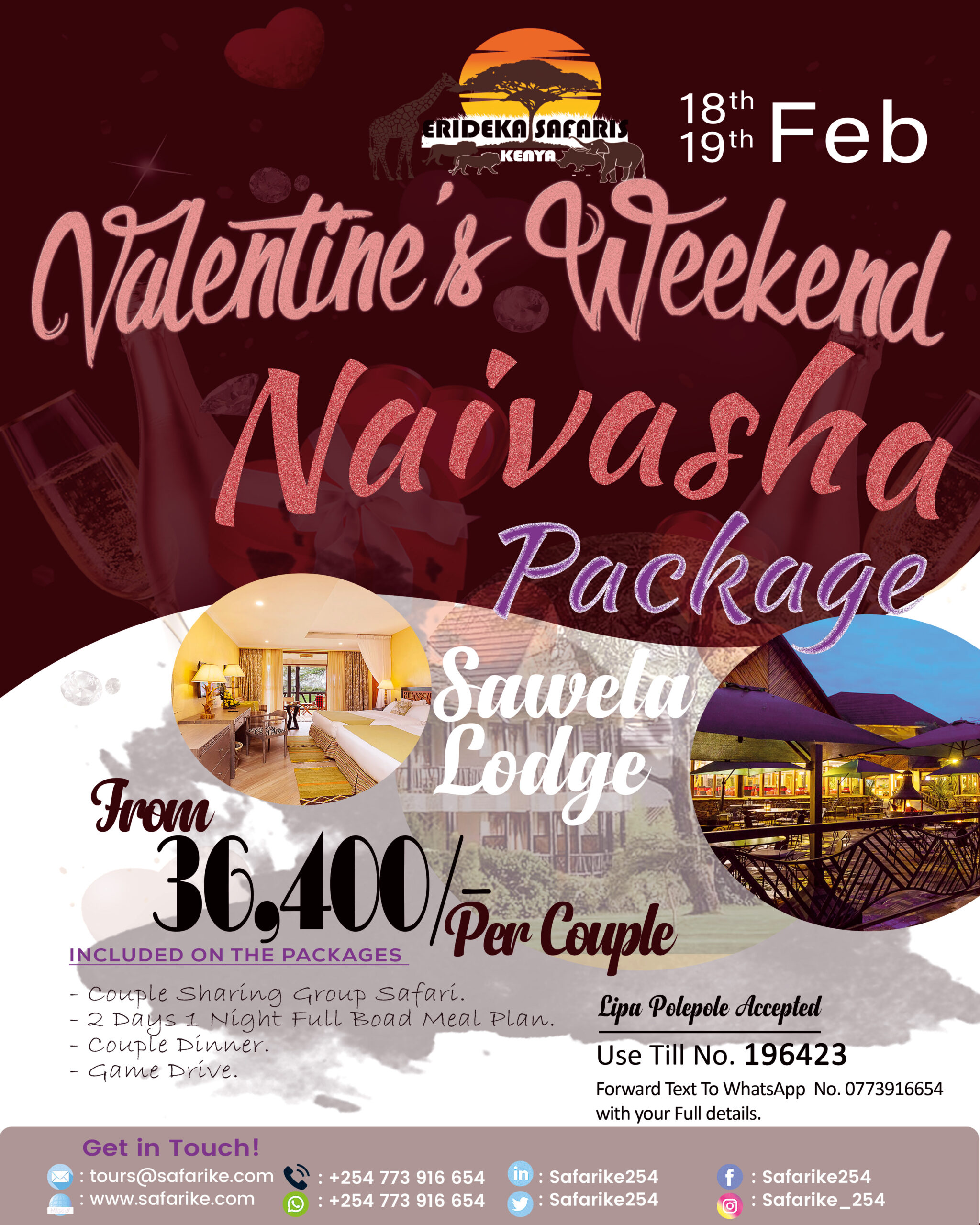 We are sorry, there are no reviews yet for this tour.
