Africa's most iconic species hunt
Ol Pejeta Conservancy is situated near Nanyuki Town on the equator, between the foothills of the Aberdares and the magnificent snow-capped Mount Kenya. Ol Pejeta Conservancy main gate is 14 kilometres from the equator turn off, just before Nanyuki.
Its the Africa's most iconic species hunt, graze, breed and fight for survival on the plains of Ol Pejeta every day, in an ecosystem that has the highest densities of wildlife in Kenya outside of the Maasai Mara. Using the latest technology to monitor species populations, and smart fencing techniques that allow free movement of migratory wildlife, Ol Pejeta prides itself on being at the cutting edge of conservation innovation. As the largest black rhino sanctuary in East Africa, and the only place in Kenya to see chimpanzees, Ol Pejeta is also safeguarding some of the most vulnerable wildlife in the world, and advocating for change.
10% Off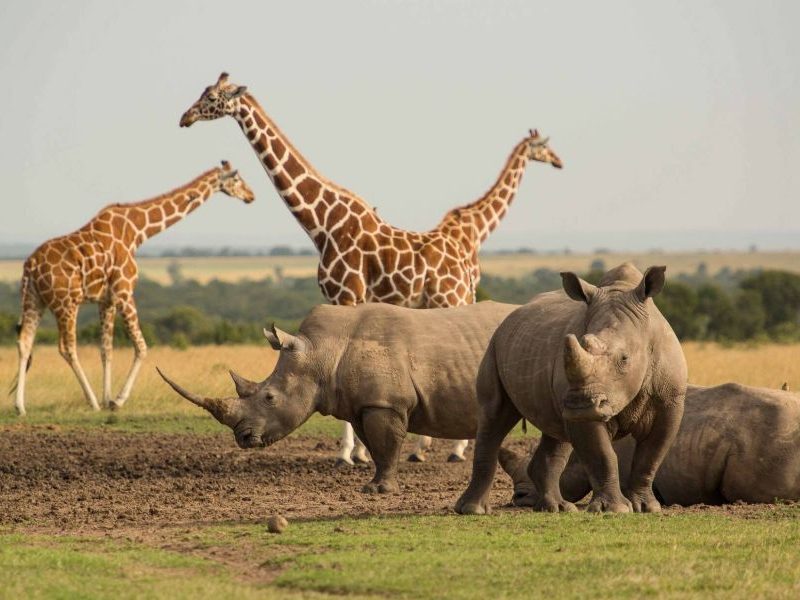 8 Days 7 Nights
Availability : Jan 16' - Dec 16'
Nairobi, Kenya
Ol Pejeta Conservancy & Maasai Mara
Experience some of the best game viewings in the world at a specially discounted […]